Magic Eyeliner Lashes
Magic Eyeliner Lashes are new fashion trends in 2020 Are you having a hard time applying your magnetic eyelashes? What if you could apply magnetic eyeliner and your lash would stick to it? That is the new magnetic lash system available with this innovative product.
If you have struggled with applying your magnetic lashes in the past, this product could be your solution to wearing false lashes without glue.
It makes you apply your lashes directly to the eyeliner. What you need to do is apply this eyeliner (just like your regular eyeliner) and then place the lashes directly to the eyeliner. You don't need magnetic eyeliner or lashes glue anymore.

Magic Eyeliner Lashes
High Pigment, Rich Matte Finish

Long-Lasting: Water Resistant Formula

Easy to Apply Super Fine Felt Tip Applicator

Smudge Proof, Ultra Matte, Extra Black Formula

Free Glue: Your Best Choice If You Are Allergic to Glue or You Just Hate It

Free Magnets: Light as A Feather, You won't Even Notice They Are There
We promise that we will never test animal. Our mink fur is collected during the animals' natural shedding season and then collected by farmers; it is sterilized to ensure it is hypo-allergenic. This procedure is a completely cruelty free.
Welcome to visit at GMEYELASH.COM. At GMEYELASH.COM, you would find all kinds of False Eyelash and Accessories. All product can be purchased by submitting a quotation request with the products that you are interested in. One of our sales staff will then get in touch with you to present a proposal that fits your needs.
We strive to keep up with the trend of fashion ever and leave you looking and feeling your very best, every time you wear our lash.
These lashes are so beautiful. They have different styles so you can find ones that fit your eyeshape. The ones i got were so fluffy, just what i was looking for. Looks like i got eyelash extentions without the high price. So in love with the lashes. Can't wait to try the different styles. Better than drugstore lashes thats forsure.
There aren't many reviews so I was nervous to buy these but my goodness they have exceeded my expectations. I wear lashes almost every day so naturally, I have tried so many different kinds. I wore these yesterday for the first time and I got so many compliments on my "lash extensions" everyone thought I had them professionally done! I wish I could give these more than 5 stars they are so full and fit my kid perfectly. They stayed all day long and were not nearly as heavy as I initially thought they would be. These are very affordable and reusable. I found my new go to lashes.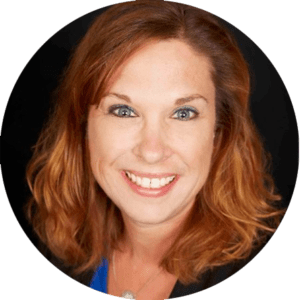 I really like these lashes! I instantly come here to order new lashes rather then by on Instagram brands or sephora. I like the more natural looking ones and enjoyed the Kylie and Scarlett (Scarlett is very "eyelash extensions"/ natural looking while Kylie is a more dramatic and fuller version). I can usually go about 7hrs before my eyes feel heavy from them,but if you're a eyelash pro then if could probably be longer
Please feel free to get in touch via the form below, we will get back to you as soon as possible.
Subscribe Your Email To Download Our Product Catalog